Edgewater Mercy Villas is located at the end of a quiet cul-de-sac just a short distance from the crystal waters of Lake Joondalup, fifteen minutes north of Perth.
Strolling through the village, you'll uncover a unique community of independent friends and neighbours enjoying the perfect balance of peaceful living and peace of mind.
With high quality, adaptive care on-site to accommodate your growing needs, you're surrounded and supported by a network of health specialists — and all in gorgeous natural surroundings. With every comfort and convenience to live life your way, simply sit back, soak up the lush gardens and lakeside scenery and relax. Or, get active, safe in the knowledge that a friend is never far away and the social schedule is always full of exciting options.
Edgewater Mercy Villas
19 Harvest Loop
Edgewater WA 6027
Book your tour of Edgewater Mercy Villas
Arrange to visit for a cup of tea and a tour, and get to know our friendly faces. You can explore the village, get a feel for life at Edgewater Mercy Villas and find out more about moving in.
Available Services
With the Edgewater Mercy Hostel residential aged care home co-located on site, flexible care is available to accommodate your evolving needs, or the specific requirements of a partner or loved one.
Access a range of visiting healthcare specialists in the comfort of your own home and enjoy the assurance of knowing comprehensive care is always close by.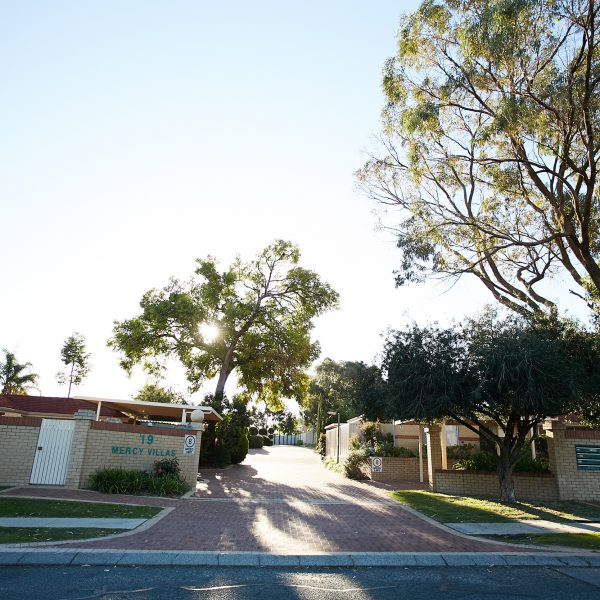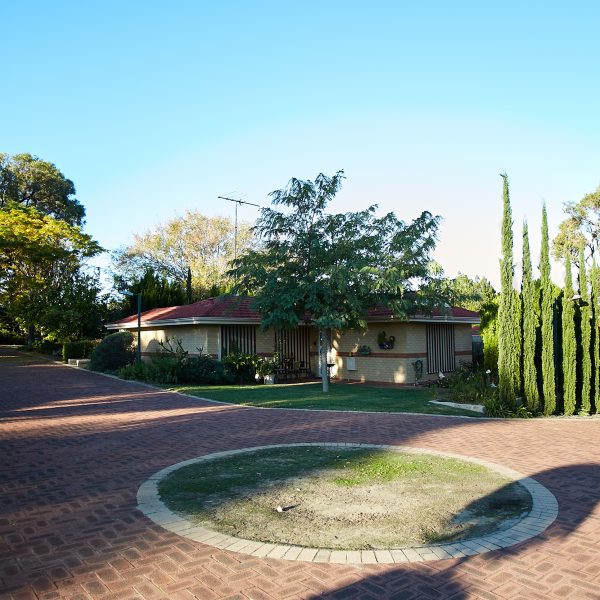 Village Features
Make the most of life at Edgewater Mercy Hostel with:
a quiet, private location fostering a community feel within the village
shops, restaurants, cafes, parks and gardens all conveniently close by
high quality adaptive care services via our co-located Edgewater Mercy Hostel residential aged care home.
Our Village
Vacancies
One bedroom Independent Living Units offer the comfort of your own personal sanctuary within our village environment. Surrounded by well-maintained common gardens, each unit has a rear patio and garden area for a relaxing moment of reflection, or for outdoor lunch or cards with friends. Units feature cosy family and dining areas, with storage areas and a laundry set off from the kitchen. Ensuite bathrooms come as standard.
In the area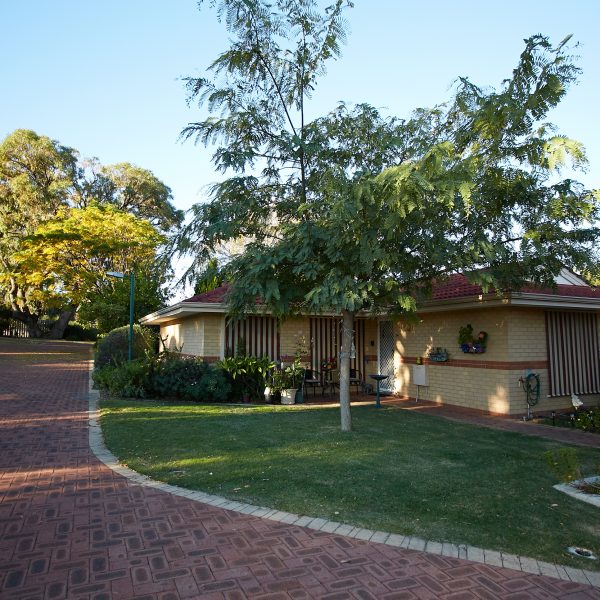 Local attractions include:
Lake Joondalup and Picnic Cove Park, 1.5km
Carramar Golf Club, 8.7km
ANZAC House RSL, 5.5km
Lakeside Joondalup Shopping Centre, offering cinemas, restaurants, cafes and shopping, 4.3 km
central Perth, 30 minute drive.
Local shopping available at:
Joondalup Drive Shops, across the road
Coffee Club Joondalup Square, 1.6km
Joondalup Drive Medical Centre, 800m
Transport
BUS:
Public Bus 466 and 465 offer frequent services to Lakeside Joondalup Shopping Centre.
News and events
Mercy Health seniors celebrate Chinese New Year in style
They may hail from India, Indonesia or even Ireland, but that won't stop seniors living at Mercy Health's Edgewater Mercy Villas celebrating Chinese New Year in style next week.
The longest and most important celebration in the Chinese calendar, Chinese New Year – also known as Spring Festival – will start on 8 February, and residents at the popular Independent Living Units will use the opportunity to also celebrate their diverse cultural heritage.
Seniors will kick off the year of the monkey, with a special luncheon on 8 February, with both residents and staff attending in traditional Chinese dress, while also bearing dishes from the most populated country on earth.
Mercy Health WA State Manager, Ms Anita Ghose, said Chinese New Year gave residents and staff an opportunity to celebrate Mercy Health's cultural diversity, as well as enjoy a banquet of Chinese food.
"Our seniors at Edgewater's Mercy Villas, along with many of our staff, are really looking forward to celebrating Chinese New Year 2016; it's a fun and important way for everyone involved to experience aspects of Chinese culture in an inclusive way," Ms Ghose said.
"Mercy Health's villas are almost like a small United Nations as we have people from a range of countries, all of whom enjoy being part of our wider Mercy Health community and have incredible respect for each other's cultures."
As part of the celebrations, residents will also have the opportunity to learn more about the traditional Chinese horoscope, in particular the opportunities for love, luck and money in 2016.
Mercy Health is a Catholic community not for profit provider of care, founded by the Sisters of Mercy and grounded in a 2000 year history of caring for those in need. The organisation is a national service provider of health and aged care throughout Victoria, Southern New South Wales, Western Australia, Queensland and the Australian Capital Territory.
In Western Australia, the organisation cares for over 300 people across six residential homes, with 78 independent living units.
Ask about life at Edgewater Mercy Villas
If you have any questions about life at Edgewater Mercy Villas, the process of preparing for a move or anything else, please get in touch. We'll find the answers and be in contact with you shortly.
Edgewater Mercy Villas
19 Harvest Loop
Edgewater WA 6027
Last reviewed February 12, 2020.