Retirement Living is about exactly that: living.
You've worked hard. Now it's time to get down to the business of enjoying yourself, with a convenient village lifestyle among like-minded friends.
Enjoy the peace of mind and assurance that high quality healthcare services and supports are always at your fingertips: now, and as your care needs evolve in the future.
View all villages
Whether you're looking to downsize or upscale, there's a villa, apartment or living unit to meet your needs. And, with locations dotted around Australia, you're sure to find the perfect destination whether you're looking for a sea-change, tree-change or something in between.
Every village has a unique personality, but it's really the personalities within each community that make for a truly vibrant lifestyle. Book your tour, see some friendly faces, and find out for yourself!

About us
With Retirement Living, you join a vibrant community of like-minded and active friends, while enjoying the comfort and assurance that high quality nursing care is within easy reach whenever you need it.
About us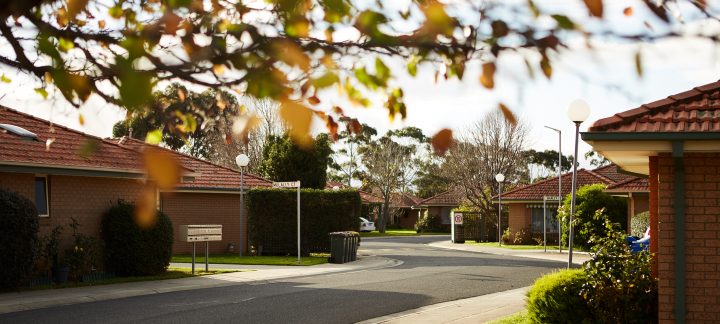 Mercy Place Rice Village
Mercy Place Rice Village is a close-knit rural community where you have choices and opportunities to enjoy life your way. It's all about balance: convenience and comfort; city and seaside; security and independence.
Mercy Place Rice Village