Crafted into the forested hills of east Perth, Villa Maria is a tranquil community surrounded by tall trees, native wildlife and lush plants.
The setting is gorgeous, but there's more to Villa Maria than the dazzling natural surrounds.
Venture in and you'll uncover a well-supported and inclusive community highly independent residents; a wide range of activities aligned to your personal passions; and the option of high-quality care if your needs change. With vineyards nearby and breathtaking views of the Darling Scarp mountain ranges, our charming Villa Maria village provides serene country living within easy reach of the city.
Villa Maria
173 Lesmurdie Road
Lesmurdie WA 6076
Book your tour of Villa Maria
Arrange to visit for a cup of tea and a tour, and get to know our friendly faces. You can explore the village, get a feel for life at Villa Maria and find out more about moving in.
Available Services
Villa Maria is a well-supported village co-located with Villa Maria Hostel residential aged care home.
As a result, we offer convenient access to high-quality and comprehensive care services.
While we provide everything to support your independence today, we're also committed to accommodating your potential care needs in future.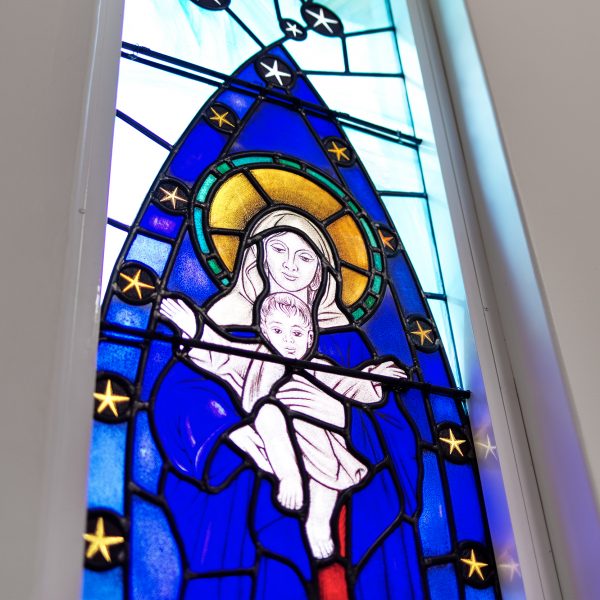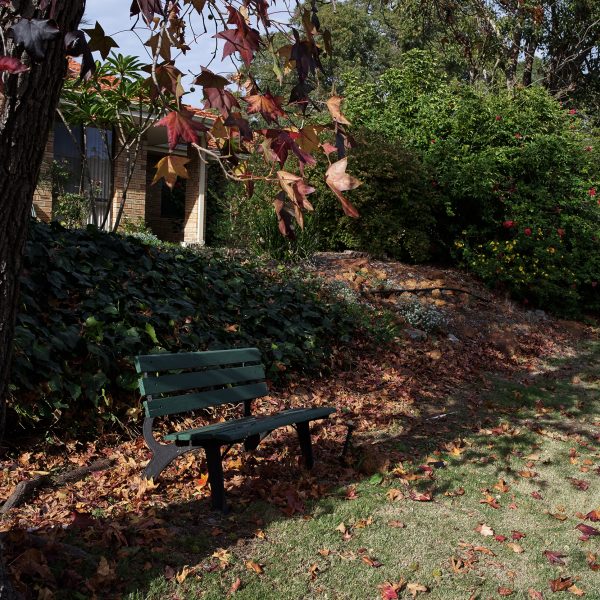 Village Features
Villa Maria offers a range of unique features in addition to the gorgeous native wildlife that surrounds our village.
Chapel. Enjoy quiet time for reflection or meditation with residents, friends and family members at our on-site chapel. The chapel is available for services, gatherings and mass for all denominations.
Located adjacent to Villa Maria Hostel. Our village is also home to Villa Maria Hostel residential aged care home. Villa Maria Hostel provides a full range of high-quality care so you can remain comfortable in your new home if your care needs change in the future.
Breathtaking views. Our village is located opposite the region's best-known view: where the Lesmurdie Brook empties over the edge of the escarpment and drops into the Lesmurdie Falls.
Security: All villas feature security windows, screens and doors for your comfort and protection.
Accessibility: Villa Maria offers a disabled parking bay, with plans to add further bays in future as part of a parking redevelopment project. Around the village, residents can have ramps and handrails installed as part of various disability programs. If you require an additional external power point for a mobile scooter, our licensed electrician can help with installation.
Our Village
In the area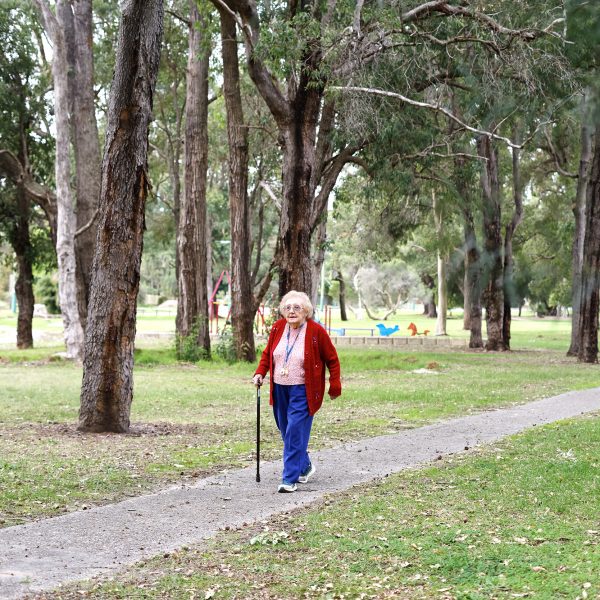 Local attractions include:
Kalamunda: 3.3 km
Lesmurdie Falls National Park: 3.3 km
Kalamunda Hospital: 4 km
Kalamunda Hotel: 3.3 km
Perth International Airport: 16.8 km.
Local shopping available at:
Kalamunda Central Shopping Centre: 3.3 km
Kalamunda Glades Shopping Centre: 2.4 km
Hawaiian's Forrestfield Shopping Centre: 9.8 km.
News and events
Community gardening initiative
Villa Maria Hostel and Village will soon be starting a communal veggie garden with raised garden beds for all residents. Students from St Brigid's College and Mazenod College will be coming in to lend a hand with establishing and maintaining the garden. Local businesses have been approached to contribute seedlings and materials.
We plan to set up the gardens in June and July 2017 in preparation for spring.
Gregory Newboult — Retirement Village Coordinator
As an aged pensioner, I am extremely satisfied to be living in good, affordable accommodation reasonably close to shopping centres and other amenities.
Helge — Resident
I have been a resident here for five years. I'm busy and happy and I've made many friends.
Angela — Resident
It's a lovely place and we are very blessed to be here!
Veronica — Resident
The atmosphere in the village is pleasant. With easy access to various places of interest, comfortable accommodation also helps.
Peter — Resident
Ask about life at Villa Maria
If you have any questions about life at Villa Maria, the process of preparing for a move or anything else, please get in touch. We'll find the answers and be in contact with you shortly.
Villa Maria
173 Lesmurdie Road
Lesmurdie WA 6076
Last reviewed February 26, 2019.